Cruise of the Bridges
Cruise of the Bridges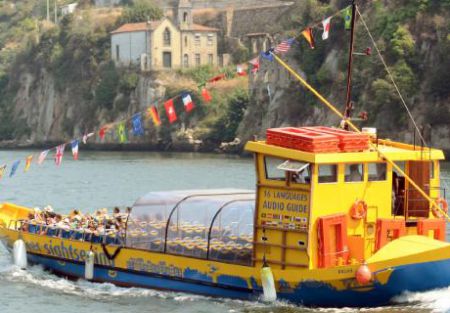 The "6 bridges" cruise gives you the opportunity to admire the old city of Porto, with its typical houses and the hustle and bustle of the Ribeira people, while admiring the architecture of the bridges that connect the two river banks.
"Carlota Douro" and "Catarina the Douro" are the two vessels inspired in the traditional Rabelo boats that perform daily routes of 60 minutes at the waterfront of the Porto.
Children up to 3 years old: Free.
Children from 4 to 12 years old: 50% discount, whenever accompanied by parents.
CZX
Duration
Boarding Location
Landing Location
Schedules
Prices
01:00
Vila Nova de Gaia
Vila Nova de Gaia / Porto
Vila Nova de Gaia | 09:30

- 10€
- 12€
- 16€
- 19€
- 5€
- 6€
- 8€
- 9.5€

Duration
01:00
Boarding Location
Vila Nova de Gaia
Landing Location
Vila Nova de Gaia / Porto
Schedules
Vila Nova de Gaia | 09:30

Prices
- 10€
- 12€
- 16€
- 19€
- 5€
- 6€
- 8€
- 9.5€

Route
REQUEST