Porto-Régua-Porto (downriver)5
Porto-Régua-Porto (downriver)5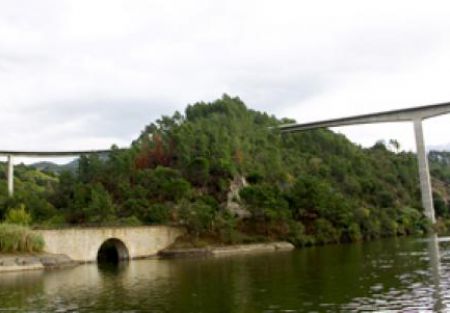 Train climb and boat descent

08h45 - Concentration in the station S. Bento - Porto.
09h10 - Departure by train * to the city of Peso da Régua.
11h08 - Arrival to the Régua Station.
11h30 - Boarding at the Quay of Régua.
Start of the cruise to the city of Porto.
Lunch service on board.

Passage through the Carrapatelo dam. Enclosure (35 meters difference).
Passage by the dam of Crestuma / Lever. Enclosure (difference of 14 meters).
18h30 - Arrival at the Quay of Vila Nova de Gaia.
* If it is not possible the trip will be made by bus.
Children up to 3 years old:
Free.
Children from 4 to 11 years old:
50% Discount, whenever accompanied by parents.
AC
Duration
Boarding Location
Landing Location
Schedules
Prices
09:15
Porto
Vila Nova de Gaia
Porto | 08:45

Adult - Week (April to June, October to December) - 57.5€
Adult - Week (July, August, September) - 62.5€
Adult - Week (holiday) - 67.5€
Child - Week (April to June, October to December) - 28.75€
Child - Week (July, August, September) - 31.25€
Child - Week (holiday) - 33.75€

Duration
09:15
Boarding Location
Porto
Landing Location
Vila Nova de Gaia
Schedules
Porto | 08:45

Prices
Adult - Week (April to June, October to December) - 57.5€
Adult - Week (July, August, September) - 62.5€
Adult - Week (holiday) - 67.5€
Child - Week (April to June, October to December) - 28.75€
Child - Week (July, August, September) - 31.25€
Child - Week (holiday) - 33.75€

Route
REQUEST