Porto- Régua-Porto (Up)2
Porto- Régua-Porto (Up)2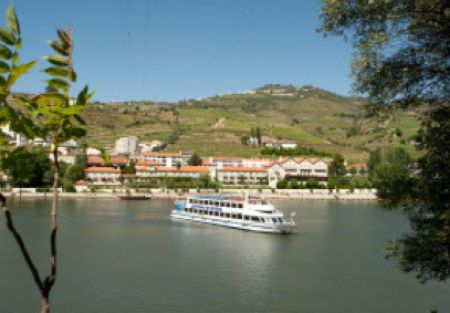 Boat climb and bus descent
09h00 – Concentration at the boarding pier (Estiva or Ribeira Porto).
Departure to the city of Peso da Régua.
Breakfast service on board.
Passage by the dam of Crestuma / Lever. Flood (14 meters difference).
Snack service.
Lunch service on.
Passage through the Carrapatelo dam. Locking (35 meters difference).
16h30 – Arrival in the city of Peso da Régua.
Visit with proof of Port Wine.
Pedestrian walk to station.

18h48 – Departure by bus * to the city of Porto.
20h45 – Arrival in Porto.
* The bus may be replaced by train without prior notice.
Children up to 3 years
: Free.
Children from 4 to 11 years old:
50% Discount, whenever accompanied by parents.
SC
Duration
Boarding Location
Landing Location
Schedules
Prices
11:45
Porto
Porto
Porto | 09:00

Adult - Weekend - 85€
Child - Weekend - 42.5€

Duration
11:45
Boarding Location
Porto
Landing Location
Porto
Schedules
Porto | 09:00

Prices
Adult - Weekend - 85€
Child - Weekend - 42.5€

Route
REQUEST