Porto-Régua-Porto (Up)7
Porto-Régua-Porto (Up)7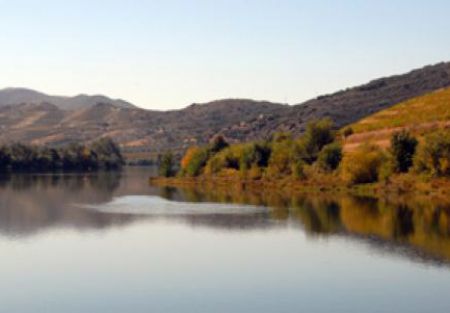 Boat climb and train descent

08h00 - Concentration at the boarding pier (Vila Nova de Gaia).
Departure to the city of Peso da Régua.
Breakfast service on board.
Passage by the dam of Crestuma / Lever. Flood (14 meters difference).
Passage through the Carrapatelo dam. Locking (35 meters difference).
Porto aperitif offer.
Lunch service on board.
14h45
 - Arrival at the pier of Régua and disembarkation.
Transfer by tour bus to visit a farm of the Port wine in the region.
Transfer to the Peso da Régua Station.
16h30*/17h00** - Attendance at the Régua Station.
Departure by train*** to the city of Porto.
18h50/19h10 - Arrival in Porto (S. Bento Station).
* 16h30 - April and November.
**17h00 - May to October.
*** If it is not possible the trip of return will be made by bus.
Children up to 3 years old:
Free.
Children from 4 to 11 years:
50% Discount, whenever accompanied by parents.
AC
Duration
Boarding Location
Landing Location
Schedules
Prices
11:00
Vila Nova de Gaia
Porto
Vila Nova de Gaia | 08:00

Adult - Saturday - 90€
Child - Saturday - 45€

Duration
11:00
Boarding Location
Vila Nova de Gaia
Landing Location
Porto
Schedules
Vila Nova de Gaia | 08:00

Prices
Adult - Saturday - 90€
Child - Saturday - 45€

Route
REQUEST