2 hours ride in Rabelo Boat
2 hours ride in Rabelo Boat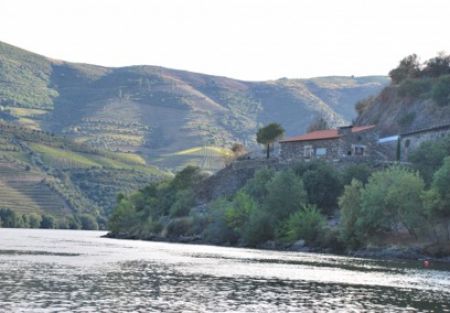 One can see wine producing farmhouses, terraces until the river and vineyards, forming a unique landscape considered World Heritage Site by UNESCO.
This stretch of river is not visible from national roads.
When and if desired we stop for a swim on the refreshing Douro river waters.
We offer an individual audio guide in portuguese, french, english or german.
We offer a Port or Moscatel from Douro.
We have open and closed Rabelo boats, so we can navigate under any weather conditions.
10h45; 14h45.
The realization of the experience requires confirmation.

Children until 5 years old: Free.

Children from 6 to 11 anos:
50% Discount, whenever accompanied by parents.
LFC
Duration
Boarding Location
Landing Location
Schedules
Prices
02:00
Pinhão
Pinhão
Pinhão | 10:45
Pinhão | 14:45

Adult - 20€
Child - 10€

Duration
02:00
Boarding Location
Pinhão
Landing Location
Pinhão
Schedules
Pinhão | 10:45
Pinhão | 14:45

Prices
Adult - 20€
Child - 10€

Route
REQUEST